4 March 2021
The UK has a rich culinary sector. From traditional fish and chips and Sunday roasts to countless dishes originating from around the world, you will find your favourite dish being served somewhere in the UK.
According to the Food and Drink Federation, manufactured food and drink contributes £28 billion to the UK economy and employs over 430,000 people across the country, while its total supply chain employs 4.34 million people, generating an annual turnover of £120 billion. Whether in manufacturing or hospitality, the food and drink industry is significant for the UK economy's growth and success.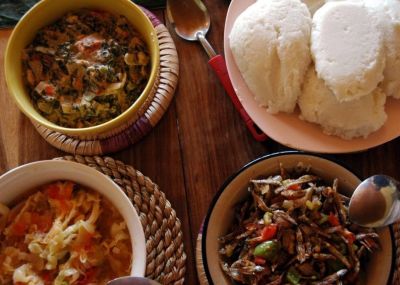 The coronavirus (COVID-19) pandemic has brought many challenges to the food and drink sector, with some businesses - particularly pubs and restaurants - forced to radically change the way they operate. Indeed, the hospitality sector's economic output dropped as much as 92% between February and April 2020 during the first lockdown; however, the sector bounced back when restrictions were relaxed last summer, giving hope of a similar recovery this year.
Many businesses adapted to these unprecedented challenges by embracing takeaway for the first time and have made a great success of it. Indeed, major takeaway platforms such as Just Eat and Deliveroo report giant growth surges over the past year, demonstrating the public's increasing appetite for takeaway.
As we look to exit the pandemic measures and return to some sense of normality, it is clear that the public at large will hunger for their favourite restaurant or take a trip to the local pub that they've been missing for months. This gives the sector the potential for ample opportunities, recovery and even growth in 2021.
UK food and drink legislation is very detailed - a testament to the country's standards regarding what we consume. This does, however, mean that sometimes business owners can become confused and even overwhelmed by its size and scope, especially when starting a new business or restarting one. Business owners must get regulation right from the outset. Streamlining measures to secure consumer safety enables business owners to build their business without succumbing to regulatory hiccups.
Fortunately, the Chartered Trading Standards Institute (CTSI), working in partnership with the Department for Business, Energy and Industrial Strategy (BEIS), created Business Companion to answer the many questions businesses have about regulation.
Business Companion offers free, impartial legal guidance for businesses, written by experts with years of experience. The site even has its own section for the food and drink sector. Business Companion also has a section listing areas that have been affected by Brexit and may therefore affect how you conduct your business as the UK's relationship with the EU evolves.
Perhaps you would like to know how local authority officers undertake food sampling or how to label sandwiches, or perhaps you really want to know how you should provide single-use carrier bags for your customers; whatever the case, Business Companion brings the information you need to your fingertips.